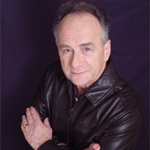 GEORGE WATKINS
Rev. George Watkins pastored Christian Life World Outreach and Training Center in Mount Vernon, Washington for 29 years. He is director of George Watkins Ministries a.k.a. WORLDNet Ministries and has ministered through radio broadcasting, audio tape ministry, and a correspondence Bible course reaching into many countries of the world. Ministry teams have traveled with him to over twenty nations, working with local missionaries to establish churches, and conduct crusades and pastors' seminars.
Rev. Watkins believes this is the age of the supernatural and will prove to be the Church's finest hour. His vision is to equip the Body of Christ to fulfill the Great Commission, making disciples of all nations. He has a unique ability to challenge the hearer to "sell out" to God, by faith, to fulfill God's personal plan for your destiny. George and Arlis live in Mount Vernon, WA and are the parents of three adult children: Tony, Tiffany and Corbin.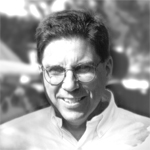 RICK ELLINGSON
Rick has been involved in pastoral ministry for the past 34 years, serving at the Beaverton Foursquare Church  for 24 years and assisting with a church plant in Portland Oregon for 7 years. He and his wife Julia are currently the senior pastors at Cornerstone Fellowship in Sweet Home Oregon.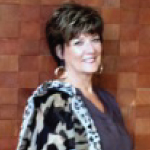 DIANE FINK
Diane has served on the Aglow International staff since 1988 and is part of the Leadership Team
at the Worldwide Headquarters. As the Director of the Aglow Institute of Ministry – AIM – she
has developed curriculum and courses as well as the technical aspect of the
online education program for the ministry.
An ordained minister, she is equally equipped in teaching and prophetic gifts, and for many years headed the prophetic Word/Gift Group at Aglow's conferences. Diane brings a wealthy background of solid biblical teaching, as well as more than 30 years of experience in walking out the principles she teaches.
From retreats to conferences to small groups, she has ministered throughout the United States as well as over 15 nations overseas, seeing God faithfully draw others to respond more fully to His love and to experience a new dimension of relationship and healing, from the inside out. Diane enjoys serving in her local church and has been part of the teaching team for the prophetic school, imparting and encouraging others in their gifts. Diane also serves on the Board of Directors of Marked by Heaven, a ministry dedicated to helping and empowering orphans in
Mexico.