Pastor Herb Marks Herb longs for people to know God's goodness. It gives Herb great joy to steward God's presence as he teaches and ministered in the revelatory realm. While ministering, the Spirit of God is demonstrated through healing, deliverance, hope, strengthening, and expanding of paradigms. Many have life changing encounters through his ministry.
Herb is the founder and Director of Sought Out, a ministry committed to hosting the presence of God through worship and ministry in meetings and weekly podcasts.
He's pastored over 30 years and currently serves as Associate Pastor at Sonrise Christian Center. Herb teaches at Seattle Bible Collage Supernatural School of Ministry and Impartation Ministries International in Korea. Herb resides in Mukilteo, Washington, with his wife and son, Bethany and Deryck.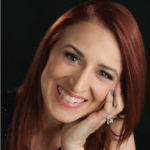 BETHANY MARKS
LEADER
Bethany grew up with a love for the nations. She was raised by missionary parents in Africa and has traveled through Europe, the Middle East and Asia. She has always possessed a heart for ministry and received her Associates Degree at Northwest University. After marrying her husband, Herb and Bethany became senior pastors, learning to love people in a deeper way and putting into their DNA a heart for pastors and leaders throughout the church. Bethany shares the love of Jesus and ministers prophetically, she has an incredible anointing for dance and intercession. Teaching with her husband brings real joy to her; powerfully bringing both views together to a gathering. Bethany brings creativity and passion to everything that she does. She has a true heart to reveal the love and power of God to the next generation.  She desires to create a community, gathering people together to contend for deeper intimacy with Jesus. To learn more about Bethany and her heart, check out her blog page.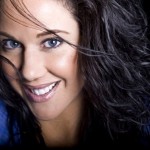 CHRISTA PITCAIRN
LEADER
Whether speaking nationally or internationally, Christa's passion for the Lord and His sovereignty in her life pours out of her. Christa delivers what she hears from the Holy Spirit with humor, accuracy and powerful personal experiences. Because of her deep love for the presence of God, everything about her ministry is rooted in hosting His presence. Christa's background includes graduating from Seattle Pacific University with a degree in Communication.  She then went on to Hillsong International Leadership College in Sydney, Australia where she completed the Pastoral Ministry Program. She has planted and been Director of two Schools of Ministry; one in the San Francisco Bay area and the other in Las Vegas, Nevada. Christa currently resides in San Ramon, California with her husband, Sean Smith and ministers throughout America and beyond.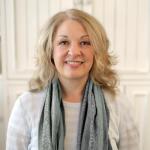 KIM KILLINGSWORTH
PERSONAL ASSISTANT TO HERB MARKS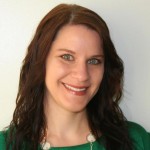 MICHELLE KENNEDY
SOUGHT OUT ADMINISTRATOR