SOR-005: Guidance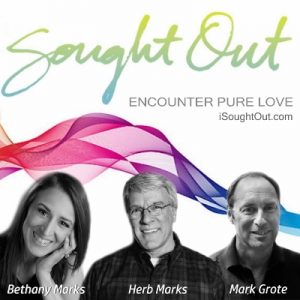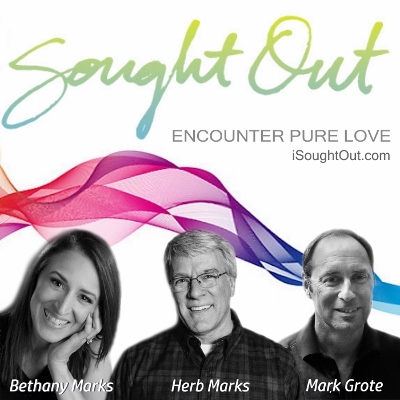 In this edition of Sought Out Radio, Hosts, Herb Marks, Bethany Marks, Christa Pitcairn-Smith and Mark Grote discuss the principles of guidance and following the perfect will of God in our lives. When it comes to following God, it may be easier to ignore these principles, but that's not the ingredients for spiritual growth. The best guidance is when it comes straight from God to you. Originally broadcast for radio on 8/28/14.
SHOW NOTES
00:00 Open
Mark Grote
1:30 Intro to guidance
Herb Marks
3:30 Every Christian wants to know what God wants for their life.
4:00 When it comes to God, what is considered a wise decision?
5:15 Guidance is to take you into a rock solid place with God even when things are crumbling around you.
Bethany Marks
6:00 When you're around the atmosphere you will begin to hear God.
Herb Marks
7:45 Your conscience is your first experience of hearing God. If our conscience has been damaged, God speaks to that area.
8:30  If you don't know God, he will continue to reach out to you. Damage comes when people try to rule themselves. Being under authority promises to guide us in his love. When we obey, that posture opens up a whole new world when we choose to follow the Lord. It's an adventure.
Mark Grote
10:00 Our view of God affects our response. If we view God as vengeful, we're less likely to respond to him than if we view him as loving.
Christa Pitcairn-Smith
10:45 What's your view of God? If you don't believe you're totally loved and have destiny, it's difficult to follow a God you don't trust.  He has plans and destiny for you that are great.  Our heart at Sought Out, if you know who your God is, and he loves you, he is easy to follow. How much easier is for people to surrender to love than judgment.
Herb Marks
12:10  Jer. 29:11 – God has plans to prosper us and give us a future.
If people would learn to accept this people would relax.
Bethany Marks
15:00  There's two things. Knowing who we are from his perspective and valuing who were are to receive his view of us.
When you're alone where do we go to hear and feel where we live?
Everybody wants a loving Father. The journey of intimacy with God uncovers things in us. If we can't go through the journey and the process, we can't get to intimacy with God.
Christa Pitcairn-Smith
17:25 Regarding mercy, grace and kindness. Every time I reach out together, I experience his grace and mercy. Your behavior does not detect the love of God in your life.
There's consequence but his love never wavers.
Herb Marks
20:00 As we go into prophetic ministry, Herb briefly explains the heart of God that comes through prophecy or prophetic ministry.
21:00 Prophetic ministry
22:35 Close
Podcast: Play in new window | Download | Embed
Subscribe: Apple Podcasts | Android | RSS