SOR-010: The Generations IV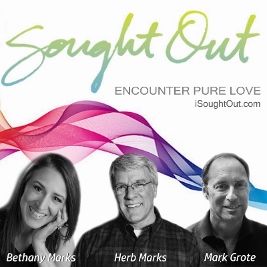 Herb Marks, Bethany Marks, Mark Grote and Theresa Grote discuss the teaching of Christa Pitcairn-Smith on the generations and help apply some principles of the generations to the church today. Originally broadcast for radio on 10/09/14.
SHOW NOTES
00:00-3:50 Introduction
3:50 Herb Marks provides an update on what God showed him about the generations of people so we can learn from them and be amazed by what God has done with all the generations.  The young generation is fearless and wants to be exposed to things. They are bold!
5:00 Theresa Grote – calls Millennials risk takers. They are not afraid.
6:00 Mark Grote – God wants to restore trust. God is building bridges of trust between the new generations. God is going to raise up elder statesmen in the faith that younger generations will want to help them.
7:20 Herb Marks – Younger people are saying "tell us more stories."  I believe the Lord is wanting us to be prepared for the next move he is going to bring to the US.  It's going to be the unification of the church. There is a calling to men that they would come out of their lazy chair and stand up to father others. To invest in other people's lives. God wants to raise up fathers. For all who feel inadequate, 'drop kick' that out of your mind.
12:00 Prophetic Ministry
17:30 Theresa Grote – God is relational. Jesus died so we can have access to God. Jesus cares about relationship (fathers and mothers). He's wanting us to foster a new view of relationship. He wants us to know that every single person is valuable and can be used.  He's there in each of us. When we get a hold of who we are we begin to live a restrained life. This choice affects things and my future. Vision. Purpose. Identity. God is branding us for these times.
19:30 Bethany Marks – Our kids need to hear the stories of the generations before them.
20:40 Theresa Grote- God wants us to link arms. He wants us to be deliberate and intentional.
21:30 Herb Marks – Our kids love to hear the stories of what our history was like. It gives young people depth.  There's a wooing on the hearts of men to encourage and mentor others.
23:45 Theresa Grote- A branding of spirit is coming onto people today by what God thinks of them.
24:15 Bethany Marks – Keep praying and love, love and love others.
24:45 Mark Grote – Close
Podcast: Play in new window | Download | Embed
Subscribe: Apple Podcasts | Android | RSS