SOR-011: Honor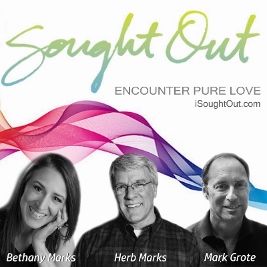 Herb Marks, Bethany Marks, Mark Grote and Christa Pitcairn-Smith discuss the prophetic direction of God for 2015 and beyond, expressed in 3 topics: Honor. Accept. Know. Originally broadcast for radio on 11/06/14.
0:00-1:30 Open
01:30 Introductions
2:00  The key to Honor
2:30 HERB: Honor, Accept & Know. Background on the prophetic word about all 3 words and the upcoming year (2015).
1. Honor: We need to be a people that honor.
2. Accept: Accepting what God has said to us about us.
3. Know: The Lord has some strong things to say about this people and we are to discover by prayer so that we are seeking to know what he is saying.
6:15 – HONOR
We inherit honor because of Jesus' and glory and presence in our lives.
Word in the Greek means Doxa which means glory.
Honor is huge! God is telling us to what it is to honor God and each other.
8:30 Bethany – We need to see people through God's eyes.  If we are filled up with receiving it from God we are going to overflow onto others.
9:30 Mark – The enemy attacks us with how we think we are valued by others.
10:30 Herb – The angel that appeared to Gideon.
11:15 Bethany – if we can't receive honor, how can we give it?
11:30 Mark gives 2 scriptural examples of Honor.
13:30 Christa – We need practical examples of honor. Christa mentions Danny Silk's book "The culture of honor."  The results of honor are that you feel powerful around me. When people step into the fullness of who they are, they should feel empowered and powerful. Confident in their identity in God.
16:00 – Mark explains the difference between powerful people and powerless people. We need to own our feelings. Powerlessness acts like a victim. Powerful people don't act like victims. They own their own situation.
18:30 – Discussion on how do we receive honor.  We can either receive it or reject it. When we reject value or hold it off in honors, we reject the glory of God because of what he has deposited in us.  We need to be saturated in honor.
21:30 Mark explains how God showed him how our value comes from Heaven and that we must have our eyes on Jesus.
24:00 Herb wraps up the discussion on the lifestyle of honor.
24:45 Close
Podcast: Play in new window | Download | Embed
Subscribe: Apple Podcasts | Android | RSS