SOR-013: Know (Part 3 of 3)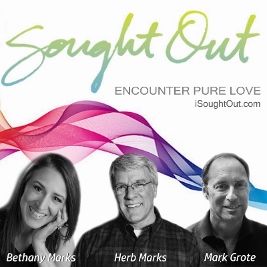 From a 3-part series on Prophetic Word of 2015 (Honor, Accept & Know). What it means and what to expect in the year of 2015 and beyond.
Intro and Welcome.
2:00  We replay Herb's word from the previous week as a summary of the word her received from God.
1. Honor
2. Accept
3. Know
6:00 The subject is Know.
Knowing who we are is tied to our identity.  It's a position of strength in our walk with God.
To know was awe inspiring and it's instruction because he' wanting to align his people.
God is wanting his word to be personal to us. He will fashion it to how he wired us.
The key will unlock the door of some insight and instruction for how we are to live well.
This should be a lifestyle and discipline.  Turn off the TV more often and get up earlier.
Be a audience of what he is saying. Habakkuk positioned himself to what God is saying.
11:00 Christa – Intimacy is the key to hearing God's voice.
Obedience is a result of a cultivated relationship with the Father.  Knowing what he is saying about my life on a major basis.
If a praying mantis is around you and you see it, it means we should start to pray about what God is doing in your life.
13:15 – Mark comments, yes we need to know God, but once we do, we can't obey God if we can't hear him. Christa responds with thought about doing something out of intimacy and not performance and obedience.
15:30 – Herb and all, more commentary on intimacy vs obedience.
18:00 – Herb To know someone is not passive, it's interactive.
19:00 – Prophetic ministry.
Podcast: Play in new window | Download | Embed
Subscribe: Apple Podcasts | Android | RSS