Establishing a Creative Culture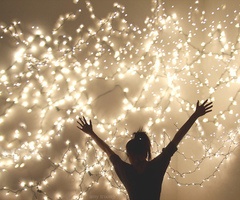 Each of us sparkle! We are our own precious stone. What color and shape are you? You are absolutely one of a kind. God's incredible value placed creativity in each one of us to showcase us individually.
God loves to create–look at everything He has created and see how diverse He is, from the desert to the tropics, from the sea shell to the birch tree, to each person who ever lived. Each glimmer of His creation is a reflection of a facet of who He is.
As God's kids, each one of us is a completely unique design. It makes sense that in order to have a personal love relationship between God and each one of us, God would maximize His creativity; billions of us and each is so valued! And each of us is uniquely creative. Only God!
Think about these creative people in the Bible:
Adam created language that we use to this day by naming animals and creating words.
Noah built a ginormous, seaworthy boat to God's specifications during generations of drought. He was ridiculed because boats, even rain, were unheard of concepts. Stunning! (Now there is a man of faith.)
Dorcas was a clothing fashion designer.
Lydia's business specialized in selling purple cloth.
Purple dye came from sea snails. Do you think it could have happened like this? A child we would call "all boy" crushes a snail on the beach with a rock and purple oozes out onto the sand. He comes running up the beach to his mom who is with all of her friends. Bright purple hand prints are all over his clothes. Maybe he leaves a trail of purple behind him. Purple dye started trending right then! LOL! Purple is the color of royalty, which is a core value in the kingdom. Only God, right?!
Amazing that what started with God's sea slug can be declared in prophetic movement with floating scarves or raised flags. Worshipping  God re-establishes and declares these core value. Our royal heritage pronounced into the spirit realm, over people and territories. God's kids bringing heaven to earth. Brilliant!
It is so amazing that our creative design, which could be anything from building a car, to writing a book, a new invention, or jewelry design, is fitted to our spirits with the honor of lifting God up!
Let's take this concept up a notch with an example of painting prophetically. Out of relationship with God we take art to another level. By having a conversation with God during creative process, God interacts with us. Let me explain with this story:
Many were deeply touched by a painted canvas God allowed me to be a part of. I was worshipping God at one of our events, before our worship team lead out in the gathering, enjoying God and His presence. I began to see colors in my mind's eye, then an impression of a person being raised up. I started painting, trusting what I saw inside. I was talking to God about it and worshipping Him as well. My last touches were to add glimmering gold movements into the air which signified God's glory and His involvement.
Nearly as soon as I put my supplies away, a lady met me outside the gathering. She was in tears and told me about her granddaughter who was seriously ill in the hospital. She said the girl I had just painted looked exactly like her granddaughter and that I had painted her granddaughter's hair. There were several shades in the long, curly hair. Wow!
I went back into the gathering to view my painting with a brand new eye. I could see that the girl in the painting was indeed a child. I was surprised. I had focused on it being a female, but not on a specific age.
I signed it and wrote an encouraging note to the little girl on the back, giving it to her grandmother to take to the hospital. It was such a joy to me because it was the first time I had ever attempted prophetic art in a gathering.
Only God, right?! God clearly joining with my beginner skills and my big heart for all He has in mind with heaven's perspective towards us. That day He showcased how He personally encourages each one of us. What an honor to be a part of His love!
Let's all begin expressing our creativity; step out and partner with God while doing it. Start where you are and work towards excellence. See what adventure comes your way. Take it up a notch!
As you step out remember, excellence is focused on bringing our best in worship to God, so it is always moving forward, right? It will enhance your relationship with God. Encourage yourself with improvement and feel proud to show it to God and people.
On the other hand, perfection can be fear based and be more focused on myself and how God or people see me. While excellence is motivating, performance can be a driving force, and a very empty substitute. Let's not go there!
Our goal is excellence–a sparkling crown, glistening with your precious stones, which you will long to present to God, the love of your life and your King.