SOR-012: Accept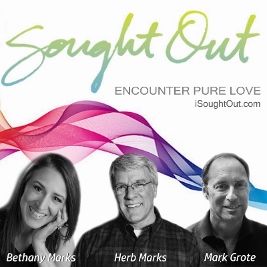 NOTE: This is from a 3-part series on Prophetic Word of 2015 (Honor, Accept & Know). The discussions surrounds what it means and what to expect in the year of 2015 and beyond. The principles of this word, though given in 2015 are timeless and entirely relevant to your life today. So don't be dissuaded from listening because we know, God's words are timeless and never return void!
Intro
1:30 Welcome to our guest Diane Fink.
3:00 we replay Herb's word from the previous week as a summary of the word he received from God. It touches on 3 key aspects:
1. Honor
2. Accept
3. Know
5:00 What was God saying about Gideon.
God has some strong things to say to his people.
We are discover by prayer what he wants and to know what he is saying.
6:30 – Diane Fink shares what God wants for us and how to know our identity in Christ. Accept who God says you are in this season.
We have prophetic words from the past, and some say if it comes to pass, it's God. If it doesn't, it's not from God.
But Diane says we have to accept the promises from God. If we aren't actively accepting the words and declare them, we may not receive them in faith. We need to step up to the responsibility of what those words are.
God is saying: "No, step up and allow me what I have intended." No one can fulfill your place in the Kingdom. Only you can do that.
10:30 There are seasons where we can get stuck in our past. She quotes from Isaiah as an example. There's a time for digging up the past and allow God to heal us but there also comes a time when God has brought the healing and we need to step into the season of planting.
12:00  We get stuck in the present and past, when God is present future – living between the now and the not yet.
13:00 Diane shares an illustration about an elephant being tied to stake from its past, chained there as it were by an inferior thing, because the elephant, now an adult, it doesn't know that it cannot hold him anymore. He has been trained to accept that inferior thing in his life.
15:30 The wait (of previous prophetic word) is over. Stop hesitating in the old identity of the past and step into and accept who God says you are and walk into the future.
17:30  We are called to be active participants in our lives not bystanders.
20:00 Bethany shares about identity. Accept means no one else has your relationship with God. IF we would dare real relationship with God we would see love and accept God on another level. That first step of us and God and then we are in a solid place to go out and affect others around us.
21:00 Mark shares about what it means to receive what God has for us. Accept is the ready reception of what is offered from God. There is a positioning here that's required.
21:40 Diane shares a story about a prophetic word she once received when she was told that she hasn't embraced a word spoken over her life that she was called to be a prophet and that God was indeed saying that over her life. The position was key.
23:15 Herb summarized the show and confirms the things that Diane shared and carries as prophet of God. God is encouraging us to stop hedging and lay hold to what he has said. It's part of the continuation of the transformation. We need stop with the excuses and step into it.
Bethany: "Dare real relationship with God."
Podcast: Play in new window | Download | Embed
Subscribe: Apple Podcasts | Android | RSS